Waste Management
Waste Disposal and Recycling Operators
Our waste management business spans from the recycling of inert waste, typically from muck shifting and demolition, into construction materials to the transportation of various waste types for local authorities using our fleet of specialist waste trailers.
The picture opposite is a Caterpillar 318 with a lift cab on Hire to a local authority transfer facility. This machine and operator are there to separate and load the different waste types for transport to further recycling or landfill.
The transport of waste is also carried out by the Geddes Group, we have a number of specialist trailers designed for various waste types.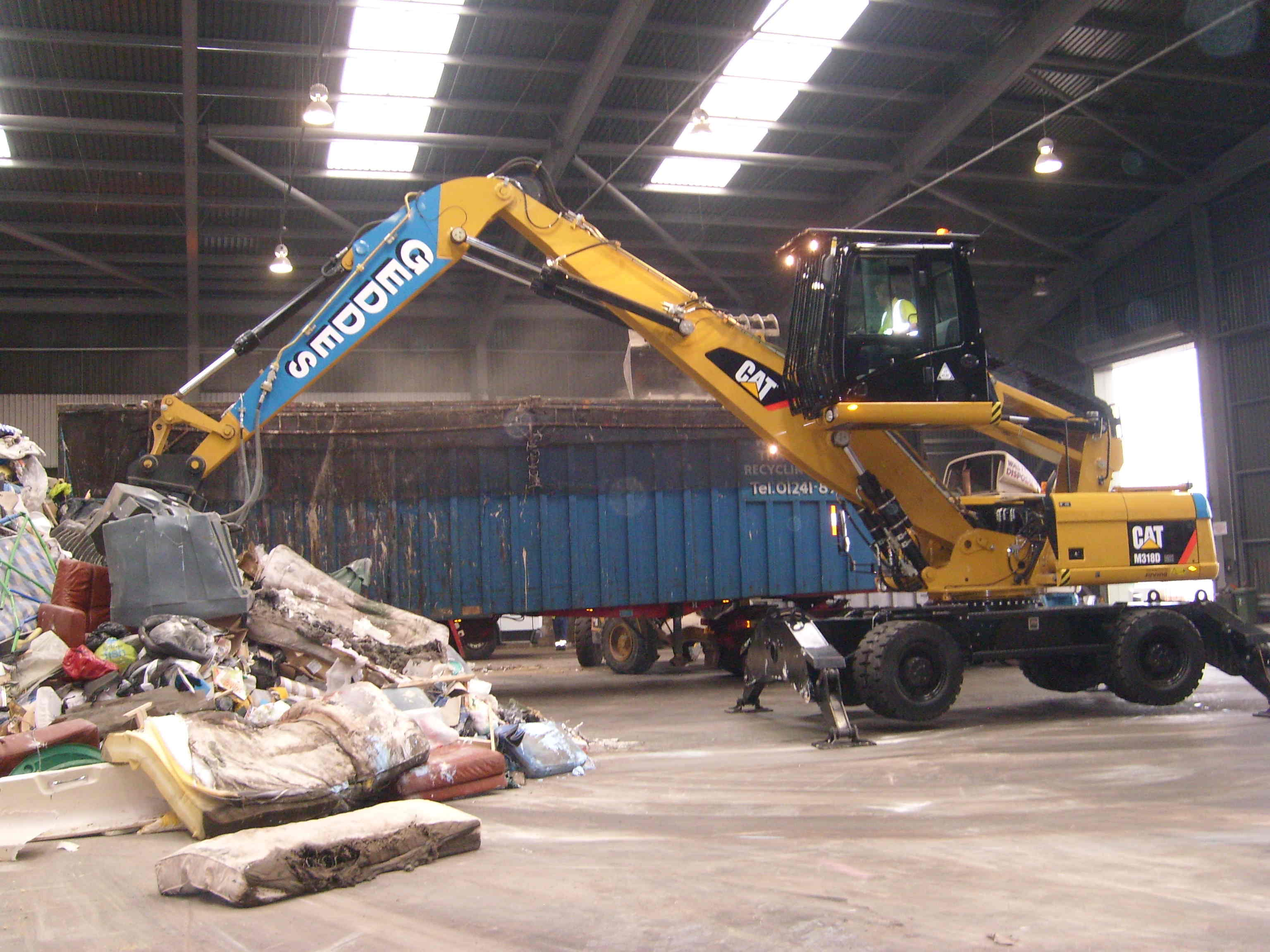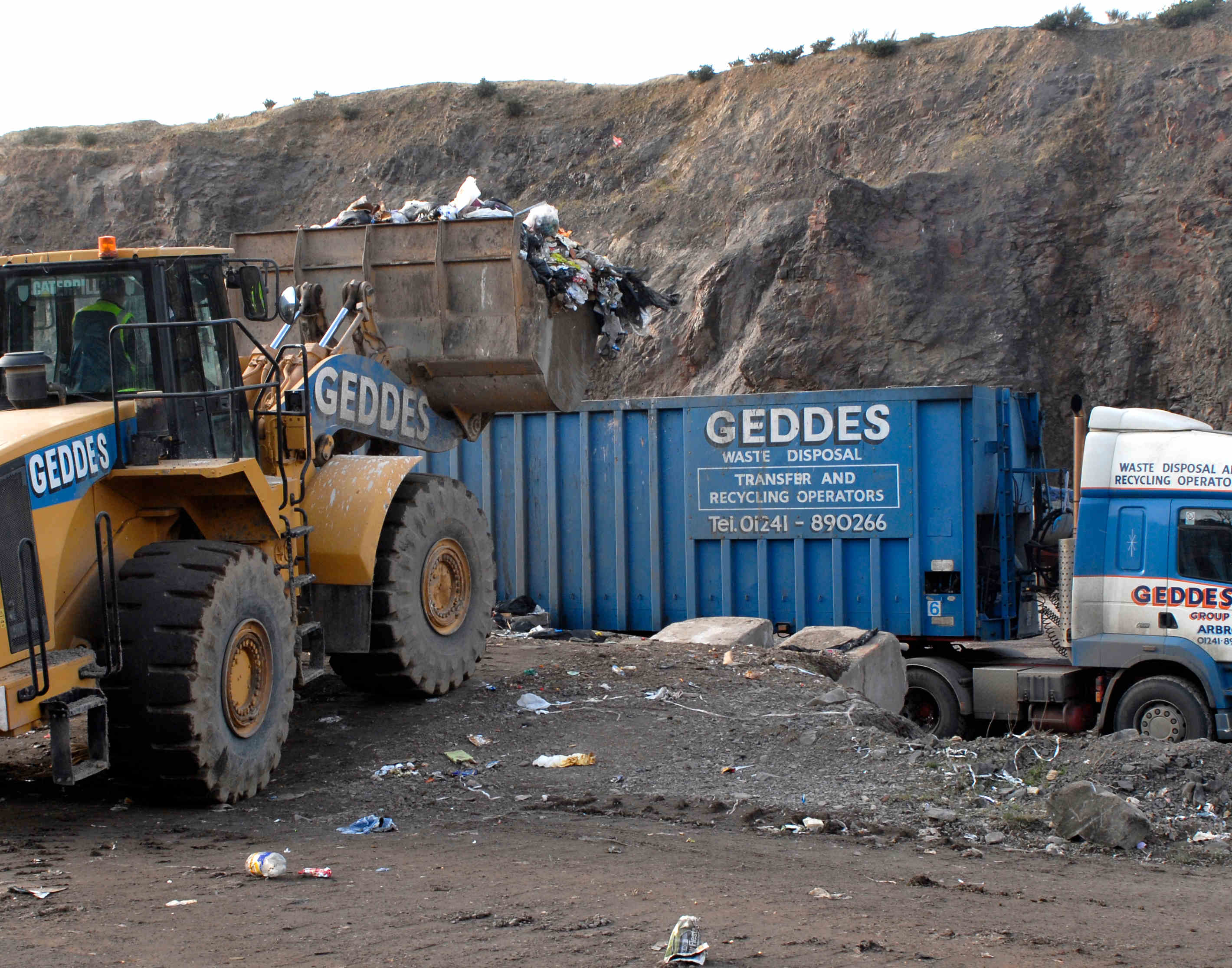 Our tip sites can accept all inert materials common from site clearance such as rubble, soil, broken slabs, concrete etc.
Using our mobile crushing and screening plants we can recycle suitable materials and produce a range of recycled aggregates.
For more details regarding tipping and recycling operations, please get in touch.
All tipping and recycling operations are fully licenced by SEPA.